Rainbow Warrior redux: French terrorism in the Pacific
New Zealand wasn't the only target of French "black ops" three decades ago. Nor was the Rainbow Warrior.
The attack on the Greenpeace environmental flagship 30 years ago was part of a Pacific-wide strategy to crush pro-independence and nuclear-free movements in both New Caledonia and French Polynesia during the 1980s.
And Operation Satanique, as the "satanic" Rainbow Warrior sabotage plan was aptly named, got the green light because of the political rivalry between then socialist President François Mitterrand and right-wing Prime Minister Jacques Chirac that pushed them into point-scoring against each other.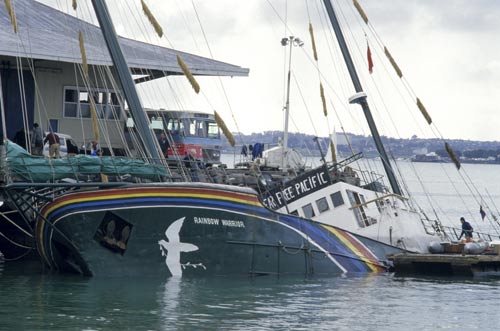 Although misleading and laughable as early Australian or New Zealand press reports were about who was thought to be responsible for the bombing on 10 July 1985 in Auckland Harbour – focusing on mercenaries, or the French Foreign Legion based in New Caledonia and so on – there was certainly a connection with the neocolonial mind-set of the time.
New Caledonia then had the largest military garrison in the Pacific, about 6000 French Pacific Regiment and other troops, larger than the New Zealand armed forces, with about one soldier or paramilitary officer for every 24 citizens in the territory – the nearest Pacific neighbour to Auckland.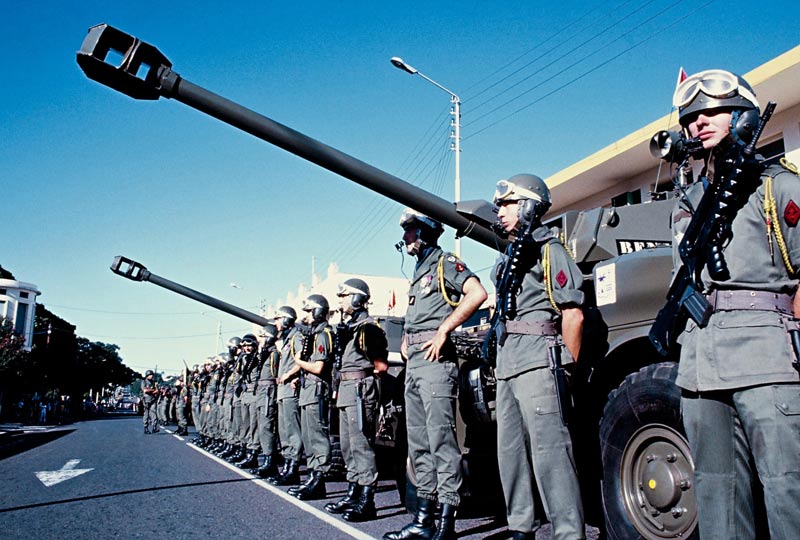 A small Pacific fleet included the nuclear submarine Rubis, reputed to have picked up one unit of the French secret service agents involved in Operation Satanic off the yacht Ouvea, scuttlling her in the Coral Sea, and then spirited them to safety in Tahiti.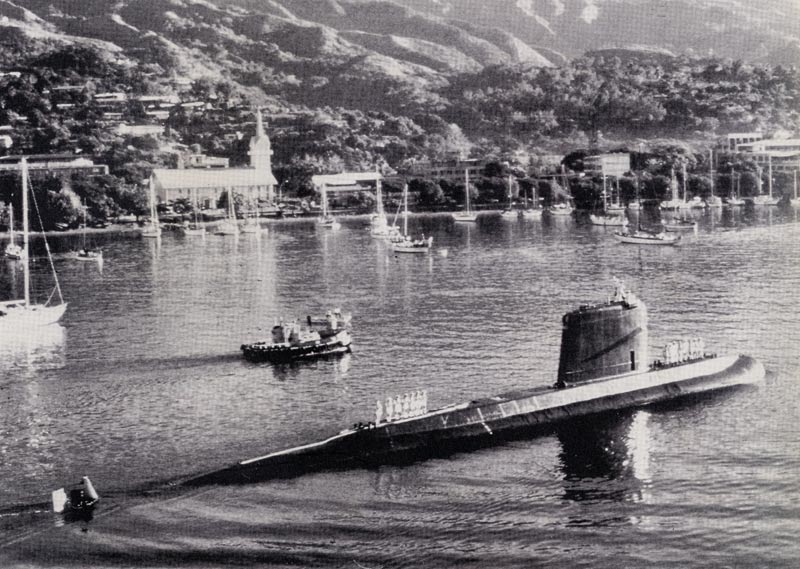 A long line of human rights violations and oppressive acts were carried out against Kanak activists seeking independence starting with a political stand-off in 1984, a year before the Rainbow Warrior bombing.
Parties favouring independence came together that year under an umbrella known as the Front de Libération Nationale Kanak et Socialiste (FLNKS) and began agitating for independence from France with a series of blockades and political demonstrations over the next four years.